Scalp Micropigmentation (SMP)
Services
Scalp Micropigmentation is a non-invasive treatment that uses detailed micro-needles to deposit pigment into the scalp. The result creates the appearance of tiny hair follicles that help thicken and restore the look of fuller hair.
When administered by a trained and licensed specialist, scalp micropigmentation can restore receded hairlines, thicken remaining hair, camouflage transplant scarring, and create the look of close-cropped hair. Scalp Micropigmentation is also effective for those suffering from minor hair thinning or recession.
Please call us at (678) 818-6001 to find the best solution for you.
---
Customized hairline restoration allows you to create the look you want, from youthful to mature. Unlike hair transplants, scalp micropigmentation does not involve any surgery or medication. Our SMP artists can help you achieve a younger look in just a few sessions.
If you prefer a shaved effect, our procedure gives a clean, close-shaven head of hair look that requires no care or maintenance. Organic pigment is inserted between hair-producing follicles, following the hair's natural growth pattern. A customized hairline complements your facial features and creates an attractive appearance that boosts self-confidence.
---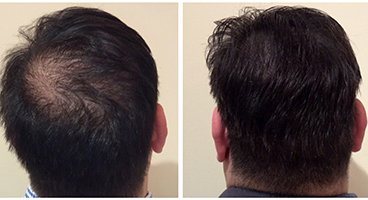 Scalp micropigmentation density treatment fills in bald spots or areas where hair is thin. Instead of costly hair transplants that leave scars and involve surgery, the insertion of pigments interspersed with existing hair gives an illusion of thick hair. Density treatment adds between 500 and 1,000 microdots per square inch to cover exposed areas of the scalp.
Our experienced permanent makeup aestheticians use several colors of pigment for a natural look. Using several pigments lowers the contrast between hair color and skin color to give the illusion of a full head of hair. The pigment fades slightly over time, changing to more muted colors in tune with changes in hair color as you age. Pigments can be refreshed after three to six years.
---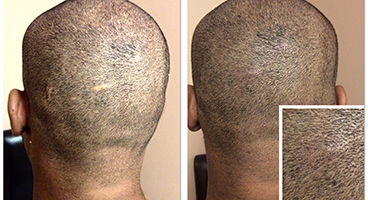 If you have scars on your scalp from injuries, surgery or hair transplants, scars camouflage treatment will make the scars virtually invisible. Scar camouflage treatment evens out skin tones and fills in bare spaces on the scalp to give the effect of natural looking hair. Visually scar lines disappear. As each scar is different, a custom approach is required. Some scars protrude, some are indented, and some are irregular in shape. Our artists work with all types of scars, including those from previous hair transplants or scalp reductions.
Each person's characteristics and needs are unique. We offer customized treatments that will help you boost self-confidence and enhance your appearance.
Contact us at (678) 818-6001 for a complementary consultation.
---
Appointment Policy
Deposit required at the time of booking. Deposit amount will be determined at the time of the consultation.
---
Cancelation Policy
A five days cancellation notice is required to cancel or reschedule your appointment. If you fail to give us 5 days' notice (Sunday and Monday are not included), you will lose your deposit. An additional deposit will be required to make a new appointment.
Hours of Operation:
Tuesday:
10:00 am – 6:00 pm
Wednesday:
10:00 am – 6:00 pm
Thursday:
10:00 am – 6:00 pm
Friday:
10:00 am – 6:00 pm
Saturday:
10:00 am – 5:00 pm
---
Our Prices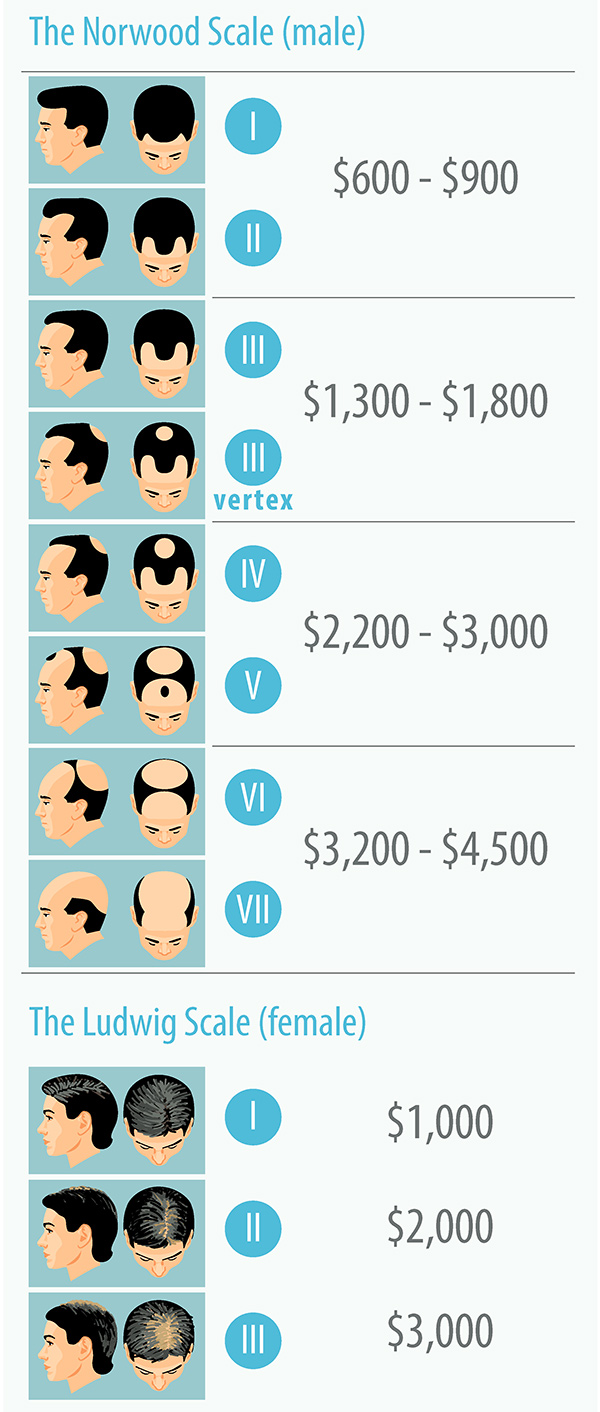 ---
Forms of Payment
We accept all major credit cards. We DO NOT accept American Express or personal checks.