About
Permanent Makeup
Have you ever wished to wake up and get out of bed looking picture-perfect and ready to go? Are you tired of spending half of your morning drawing eyebrows or applying an eyeliner? Are you afraid of smudging half of your eyebrow while swimming or sweating? If so, permanent cosmetics (also known as microblading, microstroking, 3D hair stroke semi-permanent brows) is a perfect solution for you.
---
Benefits of Permanent
Makeup and Microblading
With permanent makeup and microblading you'll be able to save money on costly cosmetics. Sweat, tears, rain, camping trips and even sport activities can't erase your signature look. You'll never have to reapply makeup during the day or take time to remove it at night. Once permanent makeup or microblading are done, you simply won't have to worry about that.
---
Latest Review
How Does Microblading
Work?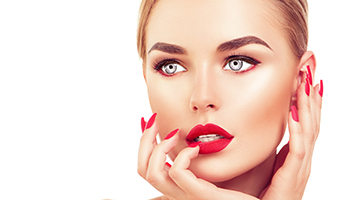 Microblading is a semi-permanent technique for enhancing the appearance of eyebrows, in which pigment is scratched into the skin in fine, short strokes resembling hair, using a hand tool with a blade formed of tiny needles.
---
How Does Permanent Makeup
Work?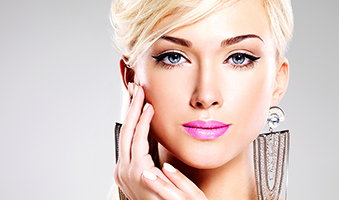 Permanent makeup mimics the look of just-applied lipstick, lip liner, eyebrow pencil, and eyeliner. It's done through a process called micropigmentation, where a PMU machine is used to inject permanent organic pigment into the skin.

Hours of Operation:
Tuesday:
10:00 am – 6:00 pm
Wednesday:
10:00 am – 6:00 pm
Thursday:
10:00 am – 6:00 pm
Friday:
10:00 am – 6:00 pm
Saturday:
10:00 am – 5:00 pm
Make a Permanent Commitment to

Looking Great
A new world of convenience and lifetime beauty is for you. To learn more about Milla's permanent makeup and microblading options, please contact us at (678) 818-6001.
---
Our
Services/Prices
Permanent Eyebrows
Permanent Eyebrows by Milla Rosen - $599.00
(Touch up only $199)*
Permanent Eyebrows by other artists - $400.00
(the price includes 2 sessions,
the full amount to be paid at first appointment)
Permanent Eyebrows Correction by Milla Rosen - $1000.00
(consists of 2 sessions, $500 per session)
+ $100.00 for every additional session if needed.
Permanent Eyeliner
Permanent Eyeliner by Milla Rosen - $599.00
(Touch up only $199)*
Top Eyeliner only by Milla Rosen - $499.00
(Touch up only $199)*
Bottom Eyeliner only by Milla Rosen - $499.00
(Touch up only $150)*
Permanent Lips
Permanent Lips by Milla Rosen - $599.00
(Touch up only $199)*
Color refreshment touch up
Color refreshment touch up procedure by Milla Rosen - $400.00
($250 for second session, if needed)*