Milla Rosen:
Best Permanent Makeup Artist in Atlanta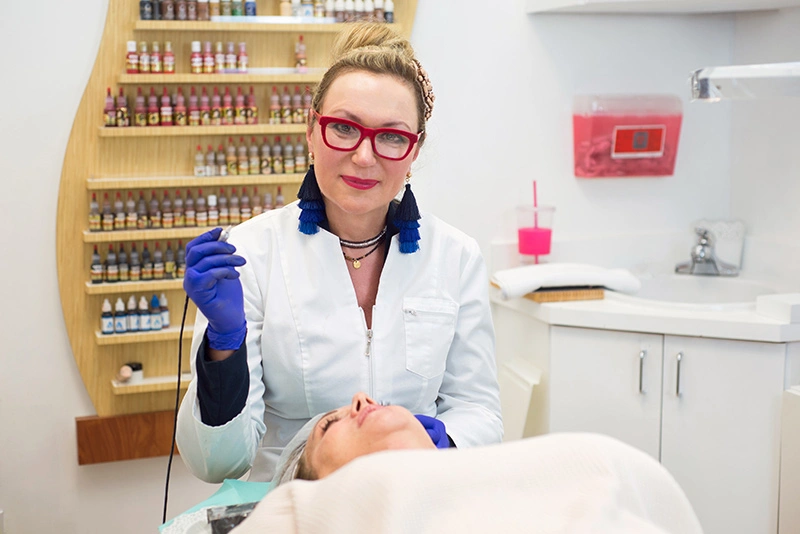 When searching for a skilled permanent makeup and microblading artist, you can be swamped by an abundance of choices. You want the artist with years of experience; the artist, who has enough credentials such as certifications, licenses, an extensive portfolio, and real clients' reviews. They should have their own unique techniques and high expertise. The artist needs to understand the bone structure of the face to properly design your eyebrows. The artist's office should be professional, with high standards of hygiene. Booking a consultation is highly recommended to help build your confidence in the artist.
Born in the USSR, Milla received a Master's Degree in electrical engineering. She had been working as an engineer for 10 years before she decided to finally fulfill her life's dream and pursue a profession in the beauty industry. She had an amazing opportunity to start as a makeup artist with Trish McEvoy. Later she obtained her esthetician license and started a career as a skincare specialist. Milla has been always good at drawing. She is a big fan of art, so she decided to take her first permanent makeup class nearly 20 years ago. To this day she continues to polish her permanent makeup and microblading skills. Milla regularly takes advanced masterclasses and trainings all over the world from the best in the industry. Her experience as an esthetician and makeup artist has given her unique knowledge about both skin and facial bone structure. Her engineering skills help her create perfect and natural looking eyebrows.
Milla is AAM board certified permanent makeup and microblading artist, educator and successful business owner. She is passionate about her job. Milla can make any client feel like a friend. Clients often say about comfortable and relaxing nature of her appointments. If Milla does permanent makeup or microblading for you, you can be sure you will love the results!
Being AAM board certified permanent makeup and microblading artist and educator, she has expertise in many different forms of permanent makeup such as permanent eyebrows, microblading, eyeliner, lips. Her advanced procedures include scar camouflage, areola re-pigmentation and scalp micropigmentation. Her goal is to build confidence in men and women suffering from hair loss. The exceptional results of her work made her one of the most competent technicians. She is also the head of Scalp Masters of Atlanta.
Eyebrows done with 3D hair stroke technique or microblading create the most natural looking effect. Milla can also enhance the shape and fullness of lips using such techniques as full lipstick or ombré lip liner. The eyeliner design ranges from a very subtle look with eyelash enhancement to dramatic cat eyes. She can also help people with skin discoloration issues.
Milla is described by her clients as "caring, compassionate, and empathetic". She can boost your confidence by creating natural looking eyebrows, fuller lips, or enhance the beauty of your eyes.
Milla Rosen has all what it takes to fulfill your permanent makeup, microblading or corrective cosmetic needs. She will help you save time and money. Contact her today to schedule an appointment.
---
What Real Clients Think About Our Eyebrow Microblading
Why Us?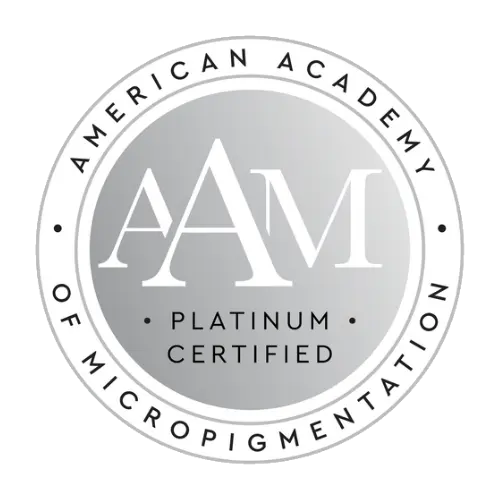 Milla Rosen is an AAM board Platinum certified Permanent Makeup Artist and Educator, fully licensed esthetician and head of Scalp Masters Atlanta.
---
---
Our Prices