Best Permanent Eyeliner Tattoo in
Atlanta, GA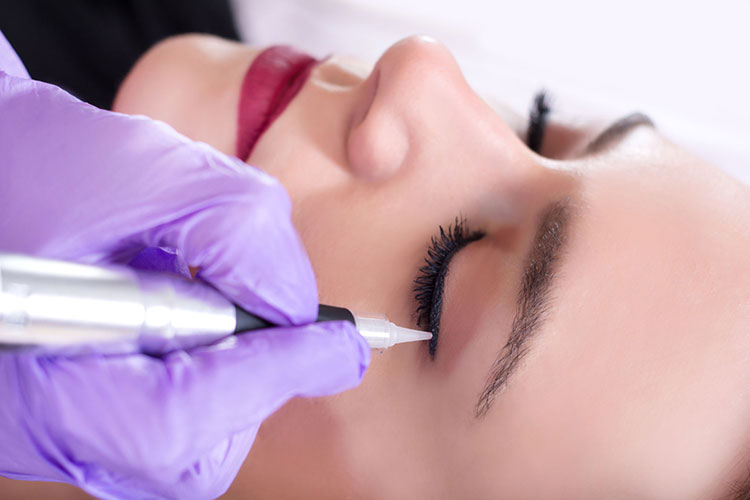 It's Time To Give Your Eyes A New Beauty
Having perfect eyes is a secret desire to many. And today, it is absolutely possible to give those who desire a new shape by unleashing their true potential. With elegant eyeliner makeup services, you can accentuate your eyes. As a result, you will look naturally good without even trying. As eyes are considered windows to the soul so, your eyeliner defines you in several ways, showing how unique and special every human being is.

With an extraordinary eyeliner tattoo by Elite Institute of Micropigmentation, you can roam around freely with confidence. As each individual is special so, we find a unique approach with the best solutions separately.
Give us a call to know what will be best for you. (678) 818-6001
---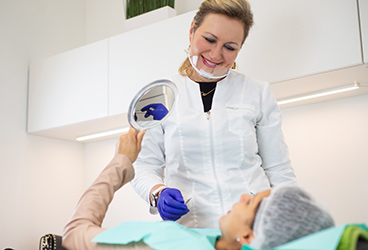 Enjoy Smudge-proof Eyeliner Tattoo With
Permanent Makeup
The world is full of exemplary innovations. Permanent eyeliner makeup and eyeliner tattoo services are two of them that have proven beneficial to mankind. As for artistic expression, you can opt for multiple ways. It can be thick, thin, striking, or subtle – whatever you prefer. But it's more like what our professional eyeliner makeup specialists think will be best for you. Like if wings should be added or it's best to omit and plenty of these things. You will find plenty of colors as well. It's upto you if you want to stick with classic browns and black or try a different one. These options are highly available in eyeliner tattoo and permanent eyeliner services by Elite Institute of Micropigmentation.

When you get an eyeliner tattoo, you will feel like having your own eyeliner makeup specialist. Our team of experts decides what color option will be appealing for you to compliment your beautiful face.
---
Boost Your Confidence With
Feel-Good Factor
Eyeliners smudge easily. But our permanent eyeliner makeup in Atlanta will be completely smudge-proof and you will never have to experience the messy trouble. After we are done, you will have outstanding eyes by revealing your complete inner beauty. When you will see yourself in the mirror, your expression will be "why didn't I come earlier!". We know it because all our clients have said the same thing before.

As Elite Institute of Micropigmentation is the best permanent eyeliner makeup clinic in Atlanta so, you don't have to worry about the eyeliner makeup fading away. It's because it won't, not even with water. So, a beach party can be in fullswing anytime.

Have peace of mind with a feel-good factor about your newly revamped beautiful eyes.

You can always talk to us to know more details. We will be happy to guide you.
---
Appointment Policy
Please book your appointment in advance. A deposit of $100.00 will be required at the time of your booking.
---
Cancelation Policy
Clients' hassle-free experience and convenience are our priorities. As per the cancellation policy, we need 48 business hours of cancellation notice so that we can cancel or reschedule your appointment. If you are unable to give us thatspecific time like the 48 hours notice (Sunday and Monday are not included) then you will lose your deposit on the cancellation process. For your next booking, an additional deposit amount will be required to reserve a new appointment.
Hours of Operation:
Tuesday:
10:00 am – 6:00 pm
Wednesday:
10:00 am – 6:00 pm
Thursday:
10:00 am – 6:00 pm
Friday:
10:00 am – 6:00 pm
Saturday:
10:00 am – 5:00 pm
---
Our Prices
---
Permanent Makeup Results
---
Forms of Payment
We accept all major credit cards. We DO NOT accept American Express or personal checks.
FAQ
What exactly is permanent makeup?
Permanent makeup is a safe, natural alternative to a regular makeup that most women apply every day. Permanent cosmetics is a great solution for those who would like to have natural looking makeup that lasts for years. Procedures include eyebrows, eyeliner and lips; advance procedures include scar camouflage and areola re-pigmentation.
Is permanent makeup safe?
Yes, it is safe when you work with a trained and licensed technician. Remember, it's your responsibility to make sure you choose a professional who is licensed and insured to practice in your state.
Is it painful?
Before the procedure you'll receive a topical anesthetic that will help you to feel comfortable during the procedure. You might feel a tickling sensation while the pigment is being applied.
Does it look fake?
Not at all. Permanent makeup provides a more natural look than a traditional makeup. Moreover, no one will know you have a permanent makeup unless you tell them.
What is the healing process?
During the healing process, skin will form scabs and appear darker or brighter the first week after the procedure. Taking care of scabs will be a number one priority since they protect pigment while the skin is healing. Following aftercare instructions during the healing process is a must.