Non-medical Hair Restoration Treatment for Men and Women
By Milla Rosen, July 05, 2023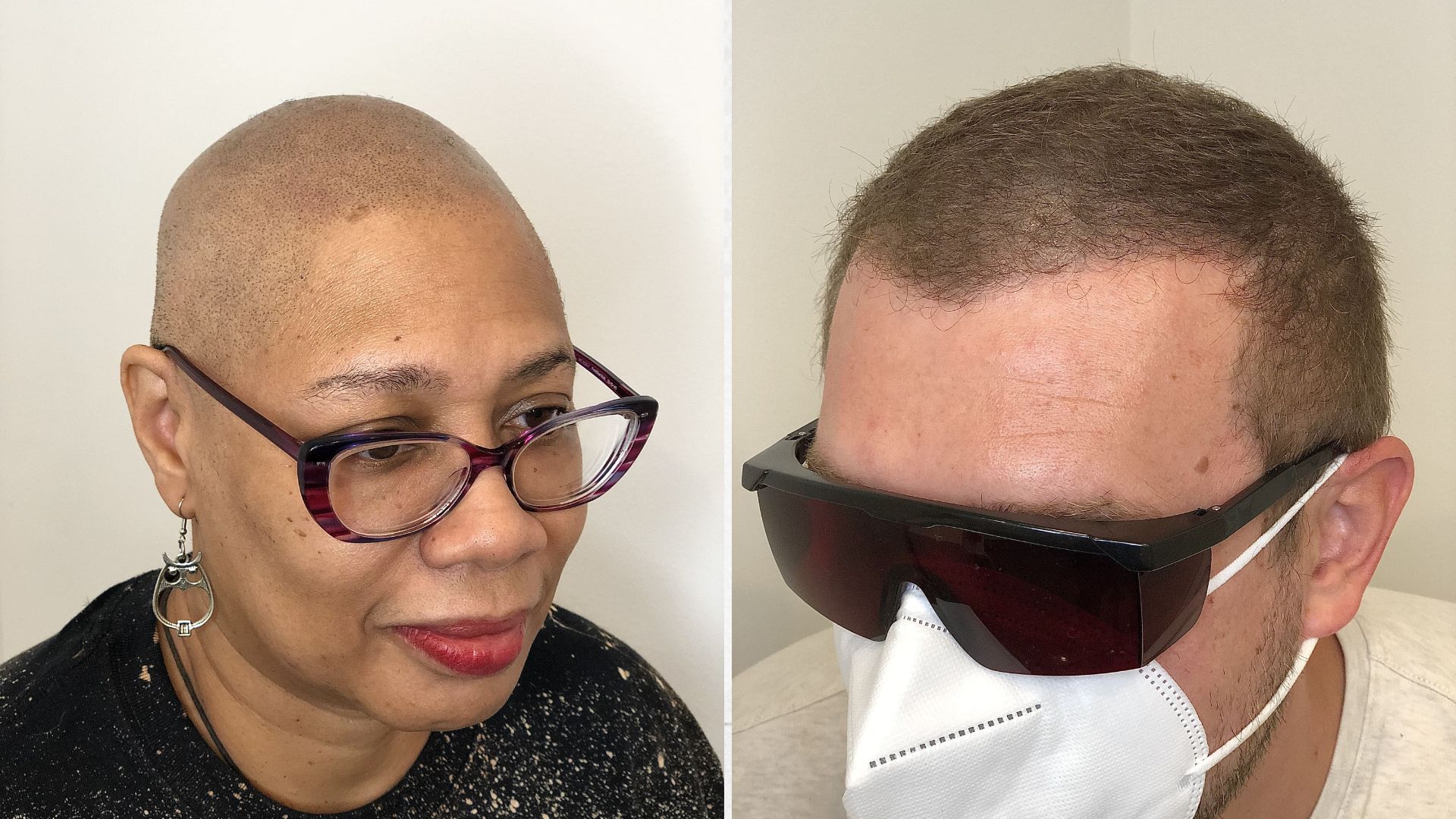 According to a study that collected data from different parts of the world, the demand for non-medical hair restoration surgeries increased at a rate of 14% from 2016 to 2019. At the same time, the demand for medical hair restoration procedures has jumped at a rate of 13% in the same period. The trend indicates that non-medical hair restoration is more popular than surgical hair restoration. Consider a hair tattoo in Atlanta if you are looking for a non-surgical hair restoration that fetches an instant and long-lasting result.
Who Can Undergo Non-Medical Hair Restoration?
Non-medical hair restoration is suitable for everyone, irrespective of age and gender. Since the process is non-medical, you can expect zero or minimal side effects. However, the biggest criticism that most non-medical surgeries receive is a slow result. In many cases, the result does not match the expectation.
Hair tattoo, also known as scalp micropigmentation (SMP), is the answer to the criticism of non-medical hair restoration procedures. The process renders an instant and customized result. Besides being affordable, scalp micropigmentation is a long-lasting solution to hide pattern baldness and thinning hair among men and women.
SMP: An Instant and Affordable Hair Restoration
Scalp micropigmentation is a process of implanting tiny pigment dots on the scalp. The pigment dots implemented on the scalp appear identical to the original hair follicles. As a result, your scalp does not look bald.
People experiencing thinning hair texture can also undergo scalp micropigmentation to make their hair appear fuller. SMP or hair tattoo is not a process of hair regeneration, as it only applies tiny pigments on the scalp to make your hair appear fuller.
The pigments implanted on the scalp are semi-permanent, as they can remain prominently visible on your scalp for five or more years. The pigments gradually become lighter depending on multiple reasons, such as UV exposure, chemical shampoos, etc.
SMP for Eyebrows and Beard
The eyebrow and beard micropigmentation procedures are similar to the scalp micropigmentation procedure. Men may lose hair from beards due to alopecia, injury, and other reasons. SMP can hide scars, injury marks, and patchy hair loss on the beard area. As a result, your beard appears well-maintained, which gives you an attractive personality.
Alopecia causes hair loss from different body parts, and both men and women suffering from this immunity disorder may lose eyebrow hair. Scalp micropigmentation is an excellent eyebrow restoration procedure. The micropigments implanted on eyebrows give a dense eyebrow texture.
SMP at Elite Institute of Micropigmentation
Are you looking for the best SMP artist in Atlanta? The Elite Institute of Micropigmentation is one of the best places to find professional and affordable scalp, beard, and eyebrow micropigmentation services for both men and women.
Elite Institute is the first clinic to bring scalp micropigmentation treatment in the state of Georgia. It is a pioneering clinic to invent methods to implant micropigments with perfection. Elite Institute is a proud American Academy of Micropigmentation member, possessing more than 15 years of experience in this field.
Wrapping Up
Scalp micropigmentation (SMP), also known as a hair tattoo, is a proven non-medical method of restoring hair on scalp, beard, eyebrows, etc. Typically, a person needs to schedule visiting the place at least two times to obtain a perfect scalp micropigmentation treatment. The procedure provides a customized scalp or beard appearance.
The experts at Elite Institute can suggest a custom look through hair tattoos by monitoring your facial structure. So, you can schedule a visit to the Elite Institute in Atlanta at a time according to your convenience.
---
Hours of Operation:
Tuesday:
10:00 am – 6:00 pm
Wednesday:
10:00 am – 6:00 pm
Thursday:
10:00 am – 6:00 pm
Friday:
10:00 am – 6:00 pm
Saturday:
10:00 am – 5:00 pm
---
Our Prices
---
Forms of Payment
We accept all major credit cards. We DO NOT accept American Express or personal checks.