Everything You Need To Know About Scalp Micropigmentation
By Milla Rosen, April 15, 2023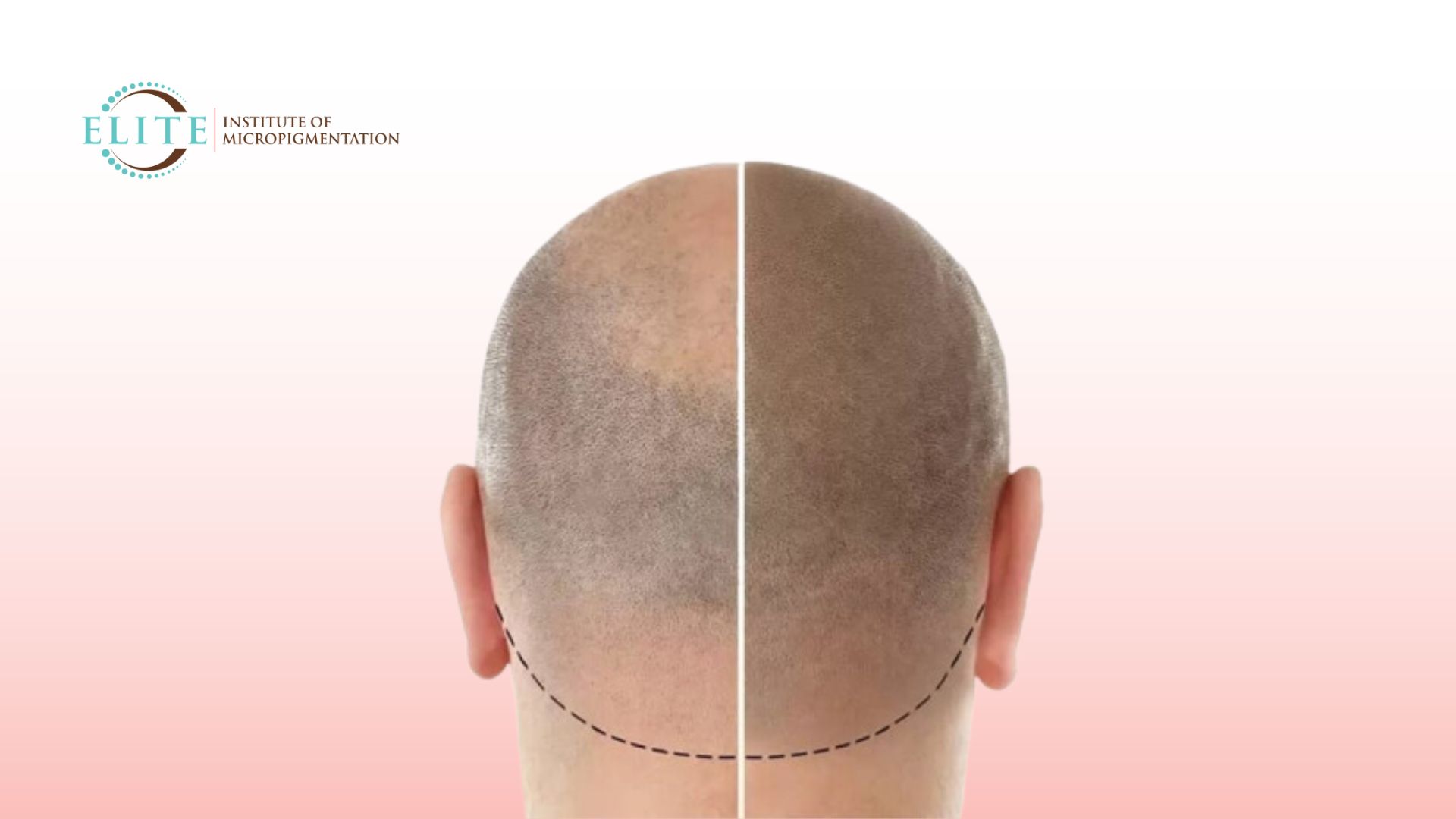 What Is Scalp Micropigmentation?
Scalp micropigmentation (SMP), also known as hair tattoo, is a cosmetic procedure for hair loss or thinning hair. The treatment can cover thinning hair or bald spots without any surgery. Scalp micro pigmentation does not promote hair growth but hides bald patches and scalp visibility due to thin hair texture. It does not affect or change the natural growth of human hair. This treatment aims to create a thicker and fuller hair appearance.
Scalp Micropigmentation vs. Hair Transplant
Scalp micropigmentation (SMP) has become popular compared to other solutions for treating thin hair and baldness for many reasons. The most significant difference is the instant result that SMP provides to people suffering from any type of hair loss. Undergoing a hair transplant surgery is time-taking and costly. Most importantly, the result does not appear instantly. On the other hand, SMP offers an instant result through a quicker and non-invasive process. SMP aims to create hair-like lines, which generally retain appearance for around four years and more.
Importance of Choosing the Best Clinic for SMP
Obtaining a satisfactory result through scalp micropigmentation is only possible when you find the right clinic. A clinic poised with advanced facilities and skilled executives can ensure the best scalp micropigmentation solution. Elite Institute of Micropigmentation offers advanced SMP in Atlanta using needles to deposit tiny pigment dots on the scalp.

Elite Institute has more than ten years of experience, which is twice longer as other competitors. In fact, it is the first company to introduce the SMP in the state of Georgia and also the only company that holds platinum membership of the American Academy of Micropigmentation. Certified professionals will perform the SMP using a sterile tattoo needle to deposit tiny pigmentation dots that mimic the original hair follicle.
Scalp micropigmentation is a non-invasive procedure for hiding baldness and thin hair texture. The process subsequently involves infusing pigments and recreating the feel and look of fuller hair. People who have gone through hair loss frequently engage in several kinds of herbal remedies or invasive treatments to promote hair development. Instead of undergoing costly treatments, consider scalp micropigmentation for instant and affordable results. Elite Institute of Micropigmentation has bagged multiple awards in rendering professional scalp micropigmentation solutions.
The Benefits of SMP
SMP helps clients to balance their faces, making them appear more beautiful.
The treatment offers an instant result and is more affordable than a hair transplant.
Scalp micropigmentation makes hair look more attractive and fuller.
SMP offers a durable solution, as it is a semi-permanent solution to hide bald patches and thin hair texture.
The maintenance cost of scalp micropigmentation is lower than other treatments.
Procedure, Costs, and Risks of Scalp Micropigmentation
The procedure of SMP: SMP is not a surgery and does not require any anesthesia. A skilled professional performs this process using needles to create tiny pigment dots on the scalp. Though the same tattooing needle has been used, the process is different. This treatment hides thinning hair areas, bald patches, and scars on the scalp.
Costs of SMP: The process is affordable and effective for thin hair. There is no fixed cost for this treatment as the overall cost of performing this cosmetic treatment depends upon the client's scalp area, hair thickness, and some other related factors such as concealing scars, camouflage alopecia, etc. The average price of scalp micropigmentation is anywhere between $1000-$3500 for up to three sessions. This usually takes four to five hours, based on the size of the treatment area. Since there is no micro pigmentation surgery, no anesthesia must be done.
Risk factors of SMP: Even though Scalp micropigmentation does not involve surgery, a few risks are involved, especially if a professional and licensed facility does not do it. Therefore, it is very important to do your homework and find a reputed clinic like the Elite Institute of Micropigmentation.
Conclusion
Scalp micropigmentation is an instant procedure to cover bald patches and thinning hair applying micropigments on the scalp. You may find multiple treatments for thinning hair and baldness, but none of them delivers an instant result except SMP. Therefore, SMP is highly recommended for those who are looking for an affordable, instant, and non-invasive procedure to get rid of baldness or thin hair texture.
---
Hours of Operation:
Tuesday:
10:00 am – 6:00 pm
Wednesday:
10:00 am – 6:00 pm
Thursday:
10:00 am – 6:00 pm
Friday:
10:00 am – 6:00 pm
Saturday:
10:00 am – 5:00 pm
---
Our Prices
---
Forms of Payment
We accept all major credit cards. We DO NOT accept American Express or personal checks.