Microblading vs. Microshading: Differences & Similarities
By Milla Rosen, August 02, 2022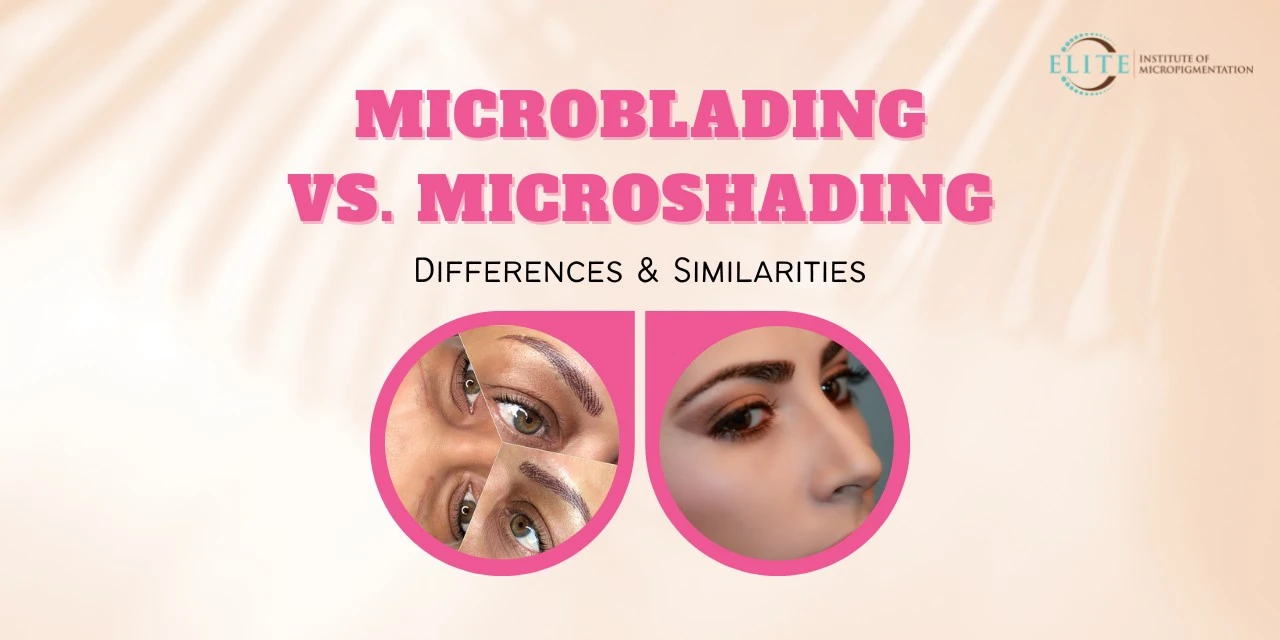 Currently, microblading forms a significant part of eyebrow tattoos and clients are coming in more and more. But, most people are not aware of the fact that there are other options available to give out a try. Over the past couple of years, different versions of semi permanent eyebrow tattoos have emerged and one has to be microshading. Understanding microblading vs microshading is important, just to know which one to address over here.
Some of you might have heard of microshading, but not aware of the features included within the list and how it differs from microblading. Understanding the definitions of both these sections will help you to come up with the right solution.
Understand microblading first:
Microblading is a form of semi permanent tattoo for your eyebrows, which will give a natural look to you. It will exclude shade and will only add hair strokes. This results in illusion of naturally fuller brows much like your natural ones.
Microblading takes place by using manual tool, which is a fine blade with several needles.
It will be dragged through skin to make scratches that look like natural hairs, before filling out with pigments.
Know more about microshading:
Microshading is one of the main ways to implement eyebrow tattoos these days. It is a semi-permanent eyebrow tattoo that presents the brows with the bit of a makeup look. But, it will not wash off much like regular makeup.
This section is taken care of by implementing color into skin under the brow. It gives a shade that provides an illusion of fullness. It is one major example of semi permanent eyebrow tattoo and can be done in two styles.
You can add a shade
Or you can add shade and hair strokes both in front of along whole arch
These strokes are tiny tattoos that will imitate look of natural brow hairs.
The main difference:
There is a difference between microblading and microshading that you need to be aware of before going for the right option around here. The main difference lies with the look, but there is difference in longevity, technique and more.
Microblading will look completely natural like dense brows, while microshading will look like you are wearing makeup. Microshading is best for a more dramatic look.
Then you have microblading that is done manually. On the other hand, for microshading experts will use manual shading tool or PMU machine.
When compared to microblading, microshading is here to last a bit longer. Overall, microblading will last for around 18 months and microshading can go as high as 2 years!
It is always recommended to go for microblading if you have dry to normal skin. But, for oily skin with large pores, microshading seems to be the permanent makeup option to watch out for. Microshading is suitable for all skin types and the shade is more resilient to sebum overproduction! Check out your skin condition and the look you want, before the final say!
---
Hours of Operation:
Tuesday:
10:00 am – 6:00 pm
Wednesday:
10:00 am – 6:00 pm
Thursday:
10:00 am – 6:00 pm
Friday:
10:00 am – 6:00 pm
Saturday:
10:00 am – 5:00 pm
---
Our Prices
---
Forms of Payment
We accept all major credit cards. We DO NOT accept American Express or personal checks.