Hair Tattooing for Scar Camouflage: Get it Right
By Milla Rosen, March 22, 2022
Performing a hair tattoo is an effective way to get rid of your hair problems. If you dream of perfect hair but always come up with the conclusion that it is out of your reach then it's time to kill that thought. Hair tattooing for scar camouflageis one of the effective and best treatments in the world.
It may have happened that you have a hairline scar deep enough to reduce your confidence in public. It may have happened due to a hair transplant or wrong hair treatments. Causes will not solve anything and it's time to focus on the solution - hair tattooing.
Scalp Micropigmentation (SMP) is an ideal method to make sure you get rid of your hair problems with a stylish look.
Why You Get Scars on Hair
It has been observed that most of the time people get hair scars because of hair transplant surgery. This process is a real surgery process and it requires invasion. The surgery will happen by invading your skinand it will be stitched after done. Generally,hair scar tissues are soft and always have protection against cuts or injuries. But due to lack of suppleness to the skin, the scars remain on the hair.
The level of scars varies from person to person. It depends on the skin and its reproducing ability to decide on what level your hairscar will be. Apart from it, the way of the procedure and skills of the surgeon matter a lot.
How Does Hair Tattoo Help To Hide Scars
To cover or get rid of your hair transplant scars, going for a hair tattooing option is an excellent way. Hair tattooing is basically a non-invasive technique. Thereforeit doesn't require surgery like a hair transplant.
In this procedure, the artist or the professional will create several dots on the place. After the dots are created, the professional will start adding pigments on the dots. These hair dots will be filled with pigments given by very tiny needles.
Now,after the procedure is done, the look and feel will be exactly the same as people with small hair. Though it doesn't have to be always small hair as the outcome, if you wish for keeping the hair as you have - you will have the freedom to decide.
It is highly advisable to always discuss with your professional about how you should take care of the hairline place for best results.
What are The Benefits of Hair Tattooing
Hair tattooing has been the talk of the town for a long. The ultimate aim is to give people a proper solution for hairline reduction or to remove hairline scars. There are a few reasons why this treatment is effective,beneficial and popular –
100% non-invasive
Always gives best results
Only a few sessions are required for the procedure
The color of pigments don't fade away, a few touch-ups required after 2-3 years
The procedure is performed only by a professional
There will be no side effects
No stress of getting cuts or additional injuries
So what's stopping you from? It's time you should start taking care of your hairline scars today and regain your personal confidence.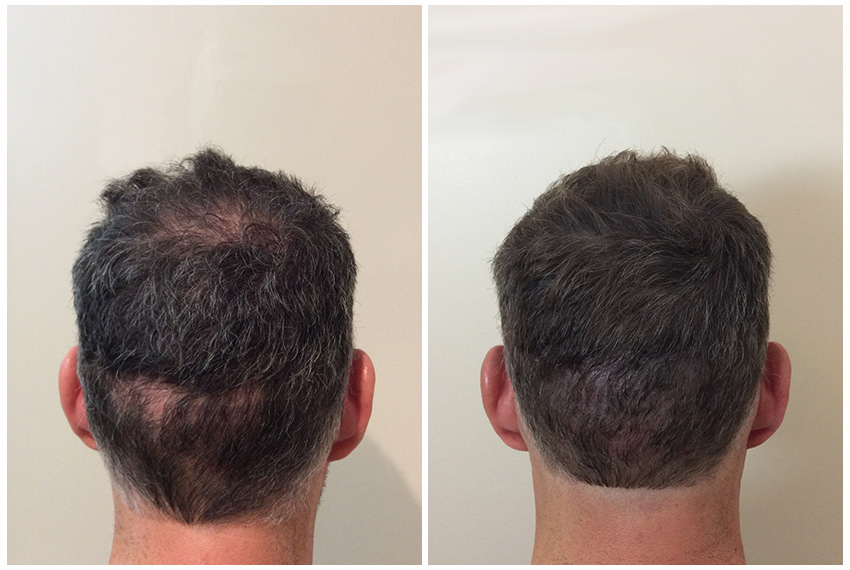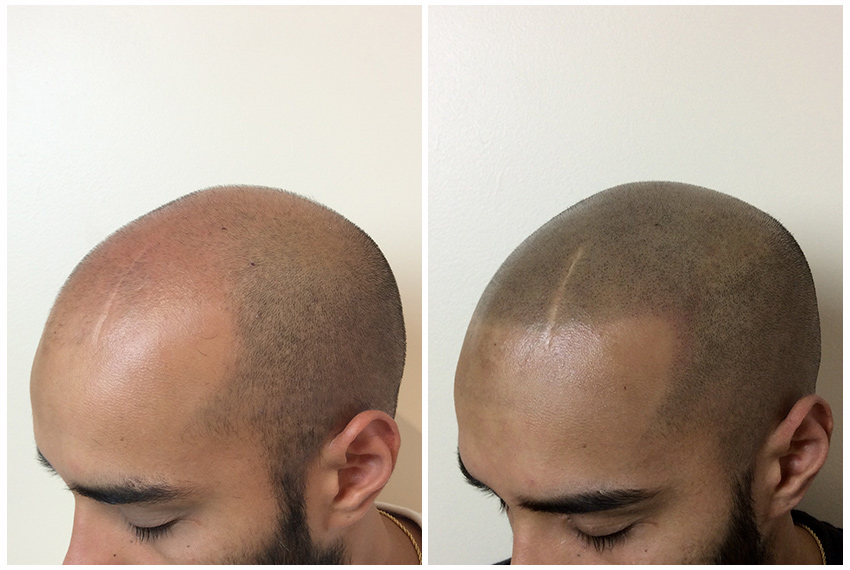 ---
Hours of Operation:
Tuesday:
10:00 am – 6:00 pm
Wednesday:
10:00 am – 6:00 pm
Thursday:
10:00 am – 6:00 pm
Friday:
10:00 am – 6:00 pm
Saturday:
10:00 am – 5:00 pm
---
Our Prices
---
Forms of Payment
We accept all major credit cards. We DO NOT accept American Express or personal checks.