Why You Should Trust Scalp Micropigmentation for Your Hair Problems
By Milla Rosen, April 22, 2022
Do you know you can get rid of all your hair problems?
Yes, it's possible!
Before digging into the explanation, you need to know first that here no surgery or no hair transplant things are needed. The 21st century is the most advanced one and will be remembered for technological enhancements. New inventions have taken place and treatments like scalp micropigmentation (SMP) are viable to treat hair issues.
Scalp micropigmentation is one of the fruitful ways to add life to your hair. The treatment process and the benefits help people live a life full of confidence.
What is Scalp Microblading
Scalp microblading is a well-known treatment all over the world that contributes to solving all types of hair problems. In today's world, suffering from hair problems and falling confidence level are the most common issues. It can kill people from the inside and fill their life with remorse.
In order to make the public appearance stronger, scalp microblading (SMP) comes as a blessing. It is ideal forpeople who are having –
Hairline reducing
Hair loss
Pattern baldness, baldness
Unshaped hair
Thin hair
Hair scars
It is possible to treat all of these issues with successful SMP treatment. It is basically a non-invasive procedure where pigments are inserted into the hair follicle using very tiny needles. The pigments are black. After the procedure is done it will give a fuller hair look on your head that will make your appearance attractive. You will feel like having small hair with a fuller hair type look. You can go for different hair colors by choosing different color pigments.
A few tips to prepare for a session of scalp micropigmentation
Basically, SMP treatment creates an illusion where people in front of you will always see you as the person having fuller hair. The insertion of pigments will be done in a few sessions and you don't have to go for it again in2-3 years.
Scalp micropigmentation treatment is a permanent solutionWhere fulfilling the hair is the ultimate aim.
Benefits of SMP Treatment
People are going for SMP treatment and it is the most effective hair treatment all over the world. There are plenty of benefits that help people recover their lost confidence.
Here are the benefits of scalp micropigmentation –
No Cuts, No Injuries
Whenever you will undergo the treatment you will be glad to hear that there will be no surgery on your hair. SMP treatment is completely non-invasive and no additional cuts and injections are required. Only the pigments will be inserted using very small size needles. The expert will do this procedure for a few sessions and it will be done.
Painless & Seamless
SMP treatment does not give you pain. You never have to experience the immense pain where you feel like shouting during the entire procedure. You may feel a little bit of pain only when the needles will be inserted but that is totally negligible and avoidable.
100% Assured Safety
Scalp micropigmentation is completely safe and secure. Here, you don't have to use creams, lotions, ointments, or oils and there will be no need to take tablets and capsules. Only one-time surgery is enough for 3 to 4 years. After then you may need a few touch-ups. As SMP treatment doesn't require any chemicals so it is completely secure. The whole procedure will be performed by a well-known expert so you don't have to worry about any infections or additional pains.
Pro-level Post Treatment Advice
After completing the surgery if you follow the advice of the expert following all the post SMP tips, you will always ensure getting the best results. You will get the small fuller hair look or the exact look you wish for.
Why Not Be Confident
You will appear in public with more confidence. It is probably the biggest benefit of SMP treatment. Be in front of people or roaming around, you will always perform activities with confidence knowing that you have a great hairstyle, more like the modern-dayones. It enhances the feel-good factor and boosts your confidence.
Visit Elite Institute of Micropigmentation and get the best Scalp Micropigmentation in Atlanta. Give us a call at +1 (678) 818-6001.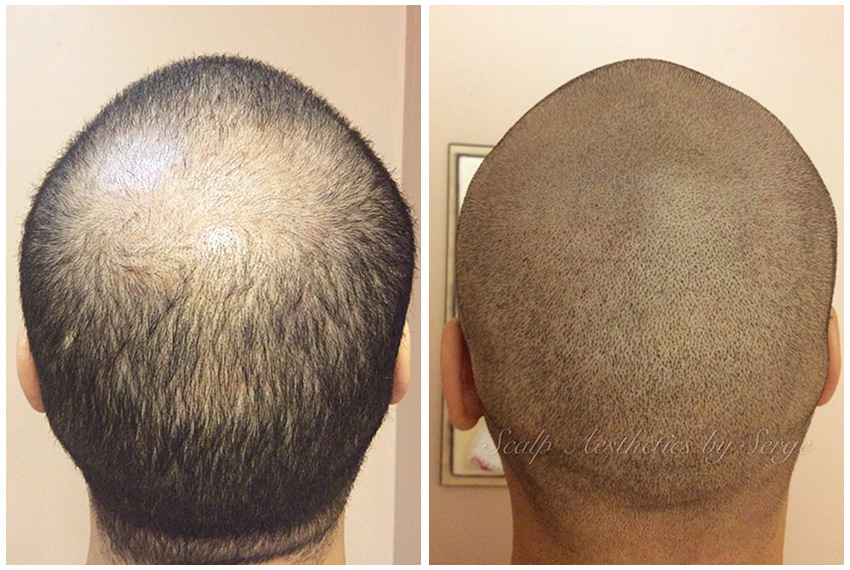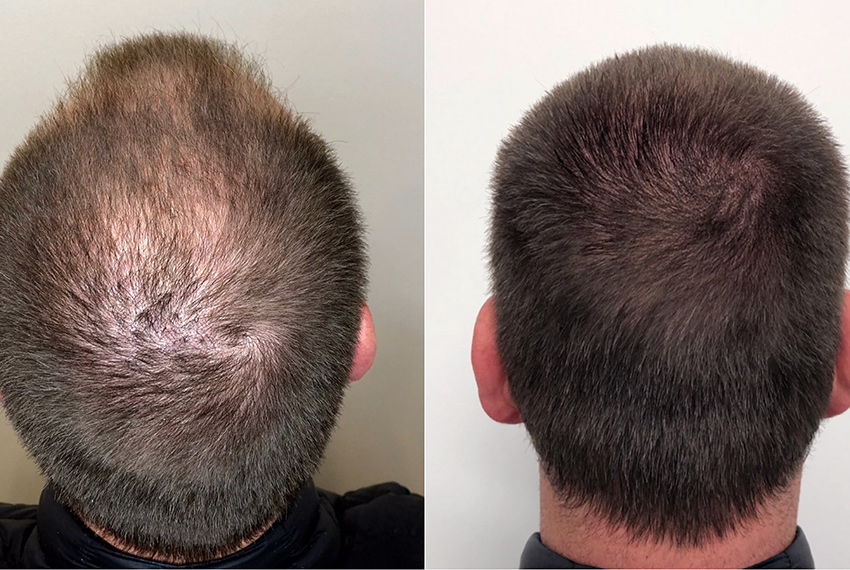 ---
Hours of Operation:
Tuesday:
10:00 am – 6:00 pm
Wednesday:
10:00 am – 6:00 pm
Thursday:
10:00 am – 6:00 pm
Friday:
10:00 am – 6:00 pm
Saturday:
10:00 am – 5:00 pm
---
Our Prices
---
Forms of Payment
We accept all major credit cards. We DO NOT accept American Express or personal checks.