Four Amazing Benefits of Scalp Micropigmentation
By Milla Rosen, May 03, 2023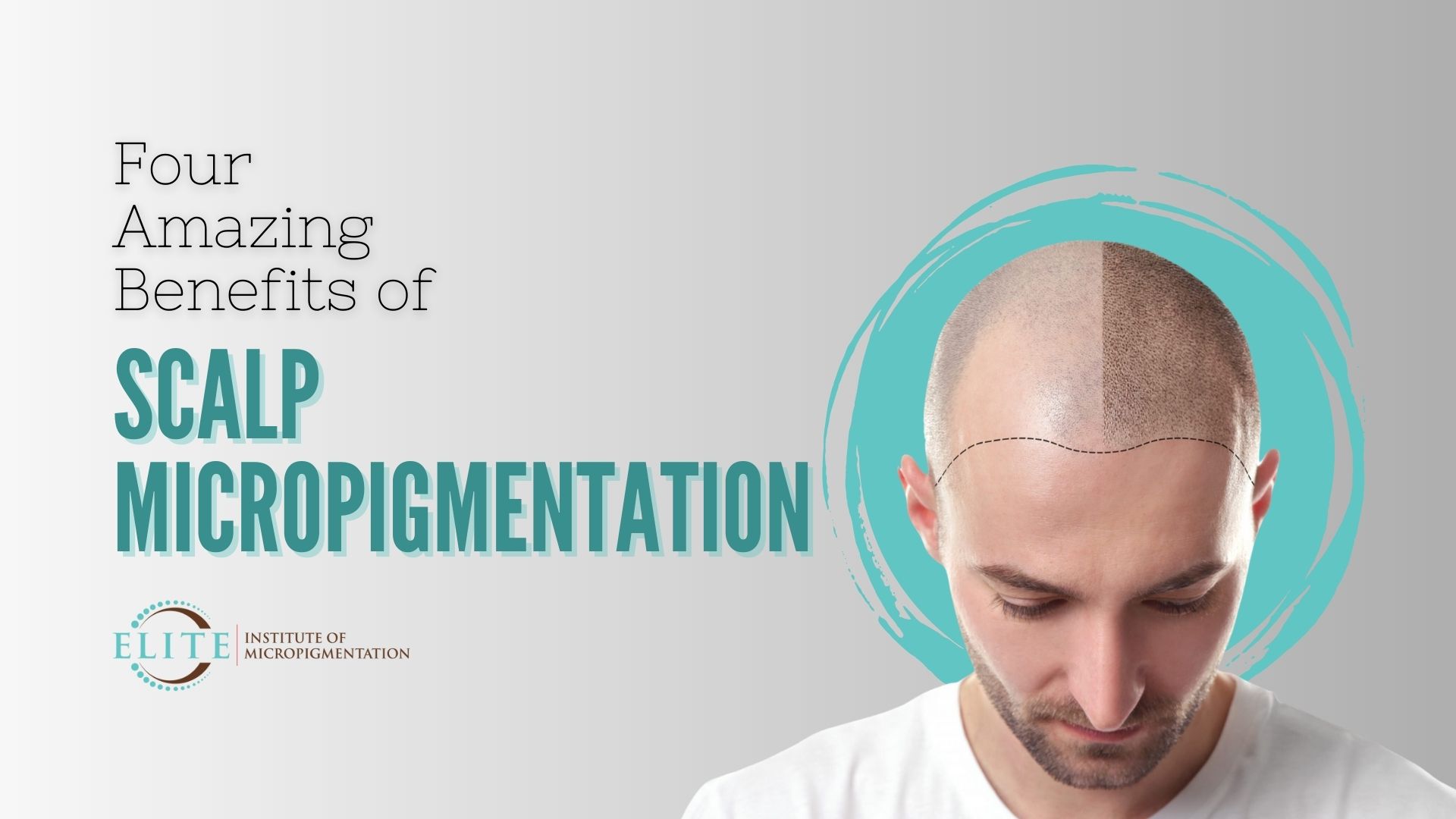 For many reasons, baldness is a common concern among men and women nowadays. Hair texture gets thinner gradually and exposes the white scalp. Aging is a common reason behind hair texture deterioration, though it is not the only reason. People start losing hair at a younger age due to poor dietary habits, stressful work schedules, late-night work, and many other reasons. Irrespective of the reasons, baldness or thin hair is a blow to your personality. So, it is obvious to feel depressed when your hair does not look fuller and more attractive.
Fortunately, various innovative methods of converting your hair into thicker and fuller have been introduced nowadays. A hair transplant is an option, though it is a costly surgical process. Scalp Micropigmentation (SMP) is the best option if you are looking for a more affordable and non-surgical alternative to hair transplant.
So, how can scalp micropigmentation be beneficial for you? Let us find the benefits of scalp micropigmentation in details in the following section.
1. An Affordable Treatment with an Instant Result
The biggest benefit is scalp micropigmentation is affordability. Other thin hair and baldness treatments are costly. For example, the average hair transplant cost ranges between $4000 and $15000. On the other hand, the average cost of scalp micropigmentation is anywhere between $1000 and $3500. Nevertheless, people undergoing hair transplants often deal with a few additional expenses. You must visit the clinic three to six times for post-surgery care after a hair transplant. Scalp micropigmentation, on the other hand, does not feature additional expenses. Moreover, SMP is an instant treatment to make your hair fuller and more attractive.
2. Anyone Can Undergo Scalp Micropigmentation Treatment
Various studies state that hair transplant's success rate is around 65%, and people have to undergo a second hair transplant if the first hair transplant does not bring the anticipated result. Moreover, a hair transplant is recommended for people under 60 years in most cases. But, scalp micropigmentation is suitable for everyone since it is a non-invasive treatment. People, irrespective of their age, can undergo the treatment, which does not have any fatal side effects.
3. A Durable Solution to Baldness and Thin Hair
Scalp micropigmentation is a long-lasting solution for baldness and thinner hair, as it lasts for two to five years with minimal maintenance. Following the instructions of the SMP experts after the procedure is essential to prevent pigmentation from fading quickly. Moreover, you can undergo the treatment multiple times since it is non-invasive and does not feature any side effects.
4. Get a Customized Look
You may have heard that a hair transplant went terribly wrong and fetched a disastrous result. But, you do not have such fears if you undergo scalp micropigmentation treatment. When you visit a clinic for treatment, a certified professional will consult things with you. The professional will try to understand your expectations and customize the scalp micropigmentation treatment accordingly. So, there is absolutely zero chance of encountering a disaster with SMP.
So, these are some benefits that you will obtain by undergoing scalp micropigmentation treatment. You must find a professional clinic to obtain treatment from an expert. Elite Institute of Micropigmentation, the state of Georgia's leading scale micropigmentation service provider, offers an affordable and hassle-free scalp micropigmentation service. You can book an appointment and consult an expert at the Elite Institute of Micropigmentation.
---
Hours of Operation:
Tuesday:
10:00 am – 6:00 pm
Wednesday:
10:00 am – 6:00 pm
Thursday:
10:00 am – 6:00 pm
Friday:
10:00 am – 6:00 pm
Saturday:
10:00 am – 5:00 pm
---
Our Prices
---
Forms of Payment
We accept all major credit cards. We DO NOT accept American Express or personal checks.